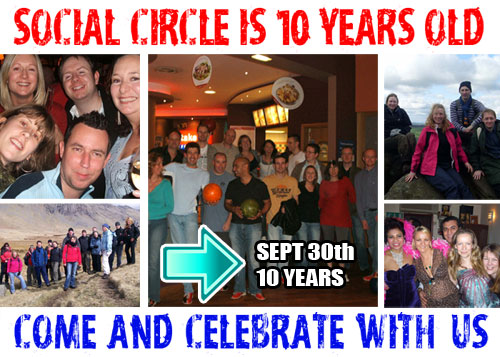 LAST 2 PLACES SO BOOK NOW.

It's our 10th Birthday so we're going right back to where it all began: upstairs at The Slug and Lettuce, Didsbury. It's where the magic started. It's where lifelong friendships began. It's where Social Circle was born. The special occasion makes this VIP Party Night one with a difference. At Social Circle, we've never looked forward to an event more!
We will be celebrating the past whilst enjoying the present. The old place, with a mix of old and new faces to not only take us on a trip down memory lane but to develop new friendships on the night. And, as usual, we will show you exactly how Social Circle does that better than anyone.
We have been privileged to change peoples lives, forging a positive influence over their social opportunities whilst offering fantastic new experiences.
So Ladies and Gentlemen, I present to you the Social Circle 10th Year Birthday Party where we are literally going to re-create the very first every Social Circle event. So if you were around in those very early days and you remember the badges, the quizzes, and the awful prizes, you know just how a good night you're in for! :)
If you're a member now but weren't there at the beginning, here's your chance to trace back the Social Circle family tree and catch a glimpse of how and where it all started.

And if you've never been to Social Circle before, there has never been a better opportunity for you to to come and find out what makes Social Circle so special and why we have been going for so long, while other social groups have come and gone.
No matter who you are, we would simply love for you to come along and raise a glass to the wonderful memories so many of us have of Social Circle over the last 10 years.
Whilst what separates Social Circle from a number of other groups is our emphasis on friendship over dating, when friendships develop, now and then, natural chemistry occurs and that explains why we have seen numerous marriages over the years. Hopefully, we will have an appearance or two on the night from at least one couple who began their eternal journey together right here at Social Circle.
But that doesn't mean that this night is all about the past. As usual, we guarantee you a fantastic night of meeting new people in a fun, safe natural environment.

See you there, Steve.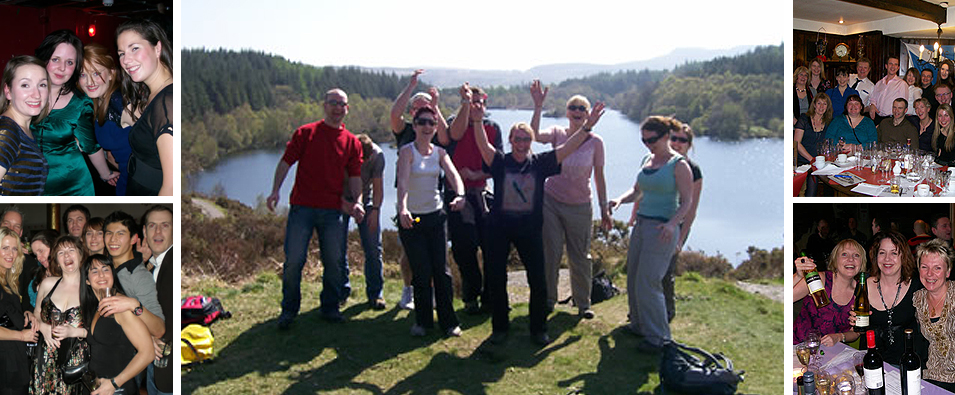 HOME is for curiosity seekers, for lovers of the dramatic, the digital and the deeply engaging; for radicals and reciprocators. - See more at: http://homemcr.org/#sthash.0FQ9JhKh.dpuf
HOME is for curiosity seekers, for lovers of the dramatic, the digital and the deeply engaging; for radicals and reciprocators. - See more at: http://homemcr.org/#sthash.0FQ9JhKh.dpuf