British psychologists have conducted research which shows that educated 20 and 30-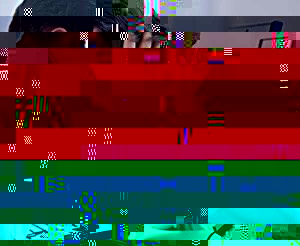 somethings are prone to pre-midlife depression.
It is a time that should provide adventure and opportunity, before marriage and mortgages have worn their welcome. But coping with relationships, debt, unemployment (and employment) is causing a quarter-life crisis among young professionals, says a new study by British psychologists.
Showing all of the qualities of a midlife crisis, the quarter life crisis is recognised by depression, loneliness, disappointments, and insecurities, and affecting 20 and 30-somethings after they are faced with the real world. Educated professionals have been recognised as those most likely to suffer.
Dr Oliver Robinson, lead researcher from the University of Greenwich said:
"Quarter-life crises don't happen literally a quarter of the way through your life. They occur a quarter of your way through adulthood, in the period between 25 and 35, although they cluster around 30."
Robinson, who discussed his research at British Psychological Society Annual Conference, collaborated with researchers at Birbeck College on the study which he claims if the only study to look into quarter life crisis from a data standpoint rather than pure speculation.
The study is supported by research conducted by Gumtree.com. The website found that 86 per cent of the 1,000 individuals who took part of the survey confessed to succumbing to pressure in their jobs, finances, and relationships before reaching 30.
Robinson further revealed that the quarter life crisis, which continues for two years on average, is not 100 per cent negative. These crises comprise four separate phases, which he said begins with a feeling of being trapped.
Two in five were worried about money, saying they did not earn enough, and 32% felt under pressure to marry and have children by the age of 30. Six percent were planning to emigrate, while 21% wanted a complete career change.
Robinson said:
"The results will help reassure those who are experiencing this transition that it is a commonly experienced part of early adult life, and that a proven pattern of positive change results from it."
Damian Barr, who wrote a book entitled: 'Get it Together: A Guide to Surviving Your Quarter-life Crisis' said that an increasing amount of 25-year-olds are feeling pressures typically reserved for people in their mid-40's.
He added:
"Plenty of people are going to say the quarter life crisis doesn't exist. The truth is that our 20s are not, as they were for our parents, 10 years of tie-dye fun and quality 'me' time. Being twenty something now is scary – fighting millions of other graduates for your first job, struggling to raise a mortgage deposit and finding time to juggle all your relationships.
"We have the misfortune to be catapulted into a perilous property market. We're earning more and spending more than ever. We're getting into debt to finance our degrees, careers and accommodation."
Not that there is no such thing with depression as there clearly is but as in many cases of labelling, sometimes the solution is less complex than made out to be. Often, what we need is to feel a part of something, to have friends and family to reach out to in our hour of need. Really, it's just about the human touch. That's what makes Social Circle so unique. We may have a wealth of events on our calendar but it's all about meeting people. Think of what they went through in 'Friends'. They may have had a luxurious apartment but they certainly had their fair share of troubles over the years. Make new Manchester friends today and start making the most out of life.