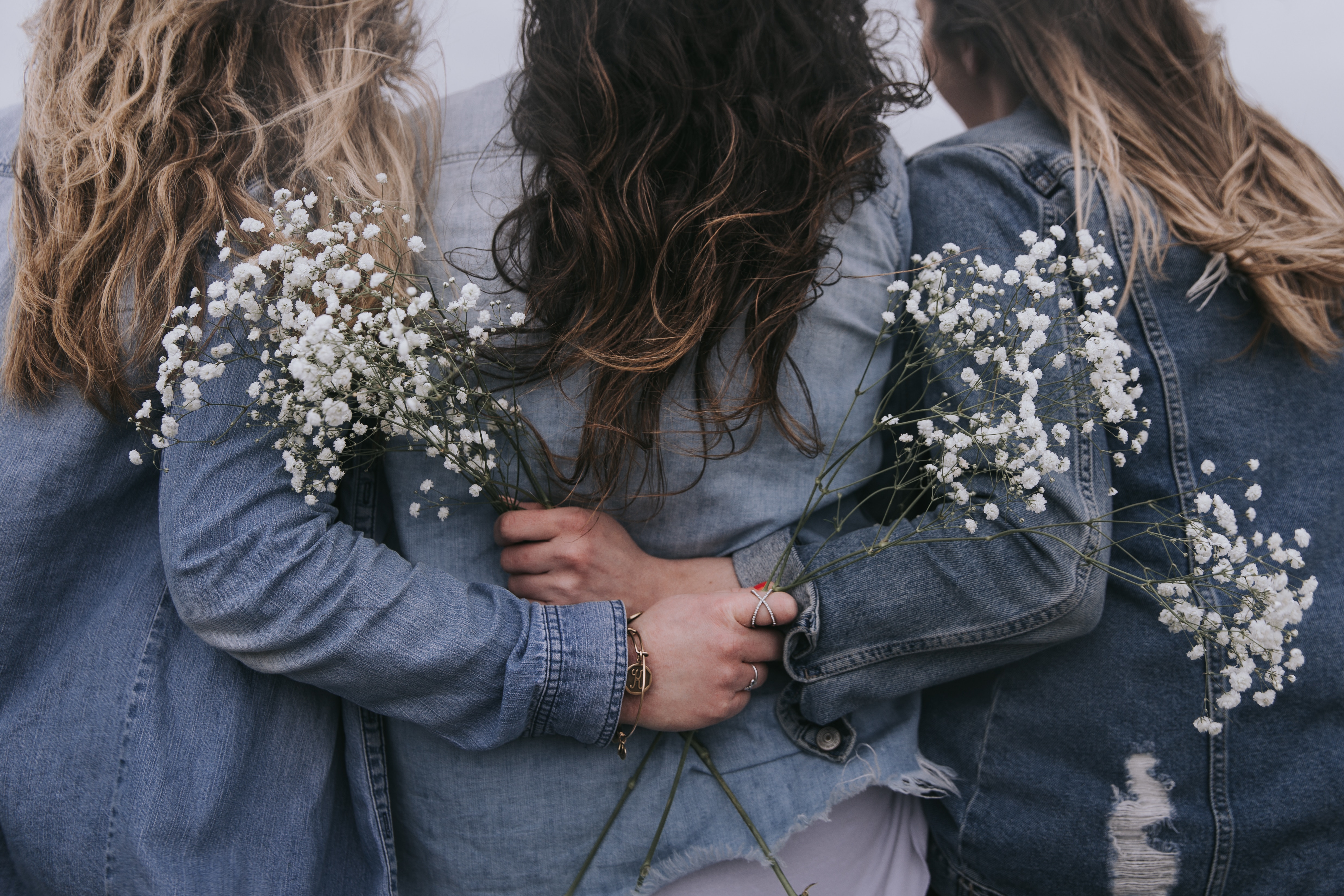 This week we celebrate the ladies in our lives, not only by celebrating Mother's Day on Sunday 11th March but we are also #PressingforChange for International Women's Day on March 8th.   International Women's day this year is about addressing gender parity and increasing visibility of women.  
Therefore, are doing our bit to support our female friends and have put together a list of our favourite venues in Manchester which are owned by women.
This Glitzy bar and restaurant is known for its opulent interiors including a giant golden
birdcage booth, and for hosting live entertainment on the weekends, including wild and wonderful performers on and around the huge catwalk at the heart of the main restaurant. Needless to say dining is a multi-sensory experience that you will never forget.
Owner Karina Jadhav knows the restaurant business inside out.  After all, she co-owned the swanky Neighbourhood with her ex before they split.  Menagerie has had extra attention in the media, as it was revealed that stars of the Real Housewives of Cheshire became investors.  Forever Unique fashion boss Seema alongside artist Stacey, the wife of millionaire businessman Dave Forsey join Karina which should see these ladies dominating the restaurant scene across the UK.
If your mum prefers to be treated like the Queen that she is, Menagerie are offering bottomless cocktails to mums on Mothers Day with brunch, lunch or dinner for just £20 per person and enjoy a catwalk show as well.
Located just off St. Ann's Square in the iconic Royal Exchange building, tucked away from the hustle and bustle, this award-winning restaurant is the perfect setting to eat good old fashioned food and relax in comfort and style.  Actress Jennie McAlpine and her partner Chris Far own this comfortable, stylish venue. So if your Mum is a Corrie fan then you can treat her to delicious Afternoon Tea and feed her fandom by letting her know that it is owned by 'Fizz.'
Founder Thomasina 'Tommi' Miers says she 'fell in love with the incredible vibrancy and freshness of real Mexican food' whilst living and working in Mexico.  After a winning Masterchef in 2005, , she teamed up with co-founder Mark to create Wahaca's menu, constantly looking to the markets of Mexico for inspiration. Now Wahaca has a wealth of awards and great reviews for its constantly evolving, seasonal menu which is especially kind on the pocket.   Housed over 2 floors in the city's historic Corn Exchange building and spilling onto Exchange Square, Wahaca Manchester brings award winning street food to this bustling new dining quarter in the heart of Manchester. If you are heading out to a concert at the Arena, why not swing by this gem of a place and get the party started by ordering  a  sharing platter and some shots of house tequila.
Sweet Mandarin is a lovely Chinese restaurant in Manchester owned by sisters Helen and Lisa Tse,  using recipes passed down three generations and memorized by heart as if they were nursery rhymes. If their names sound familiar, they were contenders on Dragons Den which saw them launch a range of sauces. The impressive menu boasts gluten-free and vegan alternatives so it is perfect for an early evening catch up with your friends after work.  We love the cocktails, inspired by the Chinese Zodiac. Try 'Dog' which is a refreshing mix of Vodka, Ginger, Mango, Soda Water & Lime.
Matt & Phred's is without doubt one of the names synonymous with the Northern Quarter and is a regular haunt for Social Circle Members. This Tib Street venue has for years now been bringing stellar performances by artists from the worlds of Jazz, Folk, Gypsy, Electro, Swing andmore who all love playing this special, intimate little venue.
As well as being able to see some amazingly talented musicians 7 nights a week, the bar and kitchen team at Matt & Phred's are also at the top of their game. With an enviable cocktail selection, a cracking wine list, some of the best pizzas in the Northern Quarter  and some delicious sharing plates a night at Matt & Phred's has pretty much every food craving covered. They have Happy Hour every day which can see you getting a free pizza with your cocktails. 
This amazing venue is owned by Claire Turner, who was named one of Manchester's Most Inspiring Women IN 2017.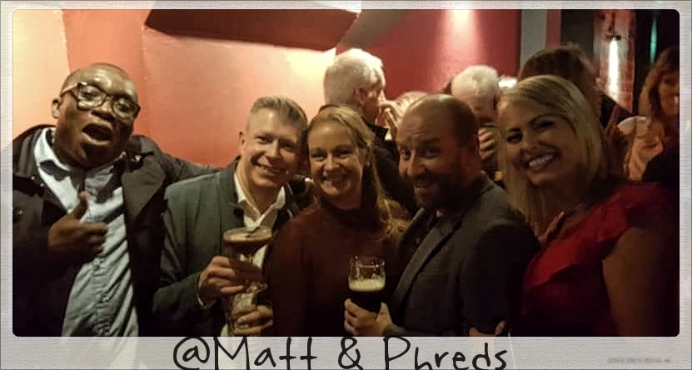 That is not all!
We have some great events lined up this week which focus on all things Femme. From the informative guided walk which explores the suffragette movement in Manchester, to the hysterical 'Menopause the Musical.  All our events are female-friendly with professional hosts to make you feel welcome and members of all backgrounds and ages. So whether you come with friends or step out on your own, come join us at a free event.