I love autumn.  Out come the chunky knits, long boots and I can kick at the fallen leaves whilst drinking my pumpkin spice latte.  But it also brings another horror alongside Halloween; Loved up couples are f*cking everywhere. Its cuffing season and if you are Single AF like me then you need a survival guide to get through it.
To the uninitiated, cuffing season is a phrase used to describe that time of year where our biological hardwiring makes us want to settle down and find a significant other.
It's really is a thing.
Everywhere, newly 'cuffed' couples are changing their relationship status on Facebook and looking at each other with that dewy eyed look of love, and taking cute couple-y pictures.
 Why am I so bitter?  
Because I am uncuffed, and the person I want to be cuffed to, after telling me he did not want anything serious  is  now cuffed to someone else. Facebook status and all.  FML.
I am perfectly prepared to accept the fact that my laments as a singleton are borne out of a deep desire to be with my one true love.  But hey, I deal with my pain with humour m'kay.
The reality is that despite the thousands of apps and dating sites,  it can be difficult to find the right person. Just before Halloween my friend, Natalie, called me in floods of tears having been unceremoniously dumped by a man I was convinced was going to propose to her.
I took my resentment out on cuffed up couples on the dance floor at Ultimate Power. Everytime they got in our way with their kissing and squeezing of each others butts  I walloped them over the head with an inflatable microphone.  Fortunately, they were so into each other no one hit me back.
Cuffing season also brings the desperate and needy to your door.
 I have been online dating for a while and recent weeks saw me hit record numbers of messages and likes from various men.  I chatted to a few but the desperation was evident. It got creepy. From the guy photo-shopping pictures of me to the one talking about meeting his family and going on holiday before we had even met.  I decided that being single is better than cosying up to the insides of a body bag.
So I was left with one option.  I had to choose to be happy and in love with life.
Whether I was cuffed or not.
So I needed a plan.
Cuffing Season Survival Tip #1: Take stock of what you DO have.
If you are reluctantly single, it can be easy to focus on the one thing you lack: A relationship.   Law of attraction principles state what you focus on brings more of the same. So if you focus on your lack of a relationship you will forever remain single. It figures.  Even if you don't buy into The Secret and all that.  Focusing on what you lack rather than what you have makes you miserable.
So I decided I needed to shift my focus from being single to all the areas where things are going extraordinary well.
If you live in Manchester, with its relatively low cost of living and have a good job, you can have a great life.  For example, I live in a stunning apartment in media city, enjoy my work as a lawyer, have a side hustle as a blogger and novelist, travel when I want and enjoy a hosting a variety of activities with Social Circle.  I look better than I have ever done and I am fit and healthy. Any of those things could be taken from me at a moments notice.
So its wise to look at your life with gratitude and not focus on the things you don't have.
Because really, being single does not prevent me from the privilege of having a good quality life.  
Word from the wise.  If you are not happy with any aspect of your life- apart from being single – then it makes sense to deal with that area.
Work on giving yourself a rich and fulfilling life and indulge your interests.  Start that fitness regime, start writing that book, learn cake decorating, plan your travels. You don't need to wait to share your interests with your perfect someone. In fact being single is the perfect time to try all those things you always wanted to try.
Cuffing Season Survival Tip #2: Focus on Friends and Family.
One of the reasons being single can be hard at times is that we are social creatures by nature.  There is a wealth of evidence to suggest those with strong social networks live longer.
But you don't need a romantic relationship to enjoy the health benefits.  
The great thing about autumn and winter is the opportunity to connect with friends and family. 
Football season has brought with it the opportunity to spend time with my dad and go to my first football match. I am not a football fan, but I love my dad and will relish the time spent with him. Hey I may even enjoy it!    I met up with new friends to go walking in Heaton Park and enjoyed a vegan picnic. Both allowed me to take part in important parts of my friends and families lives and expand my own horizons.
FYI spending time in nature is great for the soul. Why not join me for a jaunt in Styal Woods?
So go out with friends to a film or even join your fellow single social circlers in laughing at how  awful dating can by joining us for True Dating Stories.  If you are watching the pennies ahead of Christmas check out last weeks blog for Socialising on a Shoestring.
But if all that activity is not beating the Singletons blues, then you need the ultimate antidote to loneliness.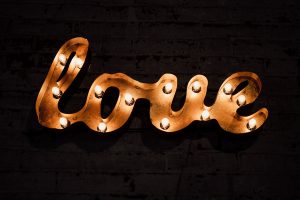 Single? You got to Love yourself baby.
Cuffing Season Survival Tip # 3: Love Yourself.
I am perfectly aware that you have just rolled your eyes at this bit.
I do too every time I see this advice.
Why ?
Because what does that actually f*cking mean? 
I wasn't sure myself. Not really.  
Which is why I was chasing after love externally.  I didn't know how it felt to love yourself.
I have been breaking through some bad habits with hypnosis and came across a download called 'How to love Yourself' .   It is amazing!
In essence, loving yourself involves having a relationship with yourself that you would envisage with another.  One that is fulfilling and playful where you are loyal and kind to yourself.  Be compassionate if you do fall back into bad habits. Apologise if you do criticise yourself too harshly. You are whole and unique regardless of whether you are in a relationship or not.
It's amazing how such a simple shift in mindset has a profound effect on my mood and the way I go about my life.   I am now starting the day with the thought;
What is the most loving thing I can do for myself today?
Here is what that looks like in practice.
I went to the gym, and I have had my hair done,  because those things felt good.
De-cluttering my apartment.  Not because anyone may drop around – although they do! – but because I value how good I feel when everything is tidy.

Saying 'No' to needless expenditure because I am now focused on my long term financial security.

Dealing with the pile of paperwork regarding taxes I have been ignoring for months.

I gave myself a genuine compliment when I looked in the mirror.

Buying books on politics  because I am interested in the subject.
Now previously, I may have forced myself to do those things because it looks good on my relationship CV, but not really immersed myself in them.  My motivation to find a relationship was so strong, I was ignoring how much I enjoyed those activities.  I have started to recognise little acts of self-love – such as buying myself flowers or having a lazy lie in – rather than feel guilty about it. 
In short, I was putting the prospect of a relationship before myself.
Not healthy.  
This was also the real source of my pain and angst at being single.
So trust me on this. Regardless of your age, gender, ethnicity or current relationship status.
Learn to Love yourself.  It is the only way to survive and thrive if you are single.