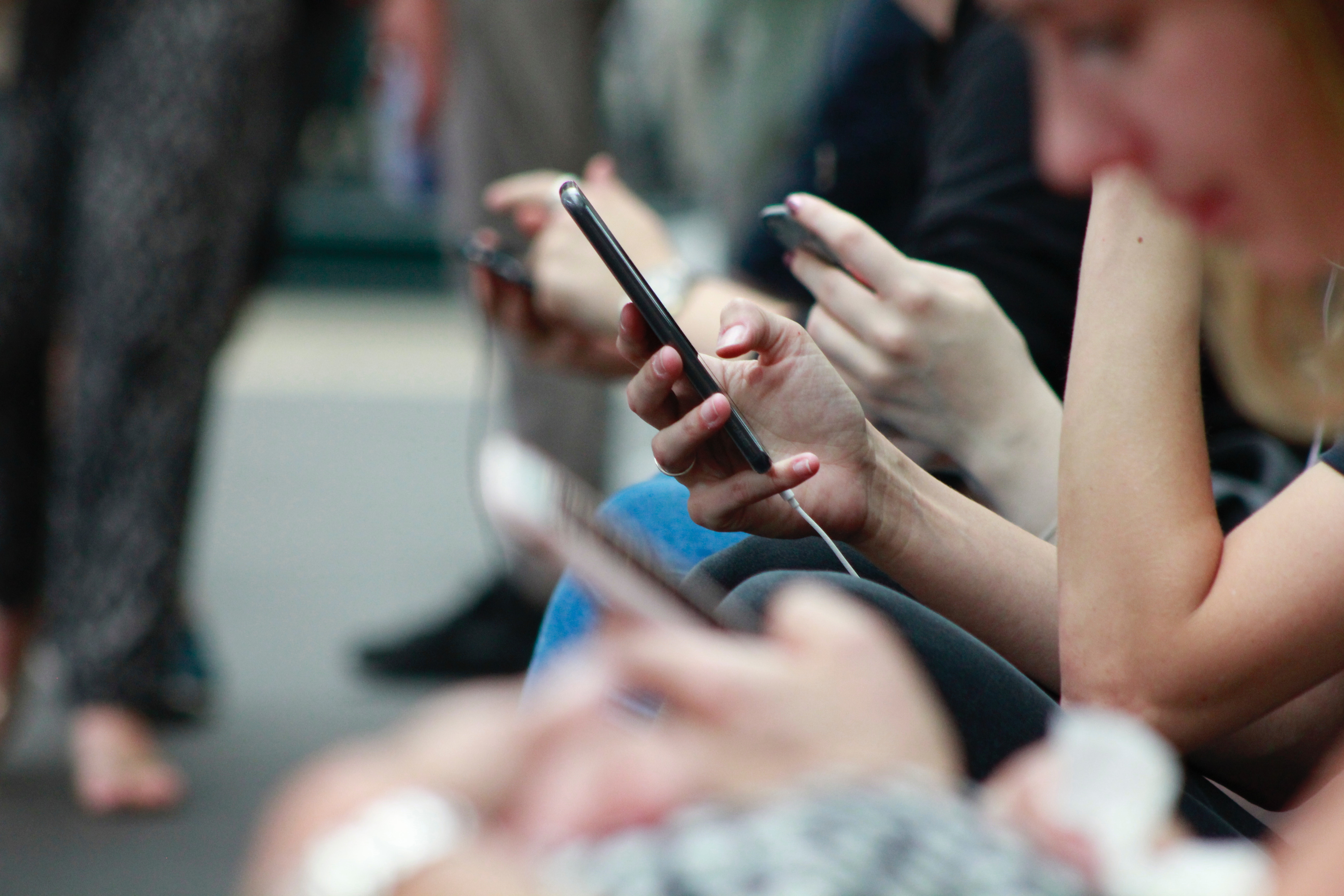 The last few years has seen a rise in social apps, where you can meet new people at the click of a button. It seems a great idea to make socialising easy. But are they really the best way to make new friends?  Will swiping right lead you to meeting your soul sister or will your new BFF be a serial killer or crazy stalker. We give you the good, the bad and the ugly so you can reach your own conclusions. Our research makes one thing clear:Using Social Apps has a dark side.
The need for friendship.
Research suggests quality relationships with friends are correlated to increased wellbeing. Friendship is a major predictor of happiness, says Meliksah Demir, a psychology professor at Northern Arizona University who edited Friendship and Happiness, Across the Life-Span and Cultures. "In every age group, friendship quality, friendship satisfaction, intimacy and support are all positively correlated with individual happiness,"
Lets face it, whilst our cry-for-help facebook status may get a number of sympathetic likes, it can be increasingly difficult to find new friends as we get older.
 Changing jobs, locations and breakdowns in relationships can all cost us friendships.
In a digital age, it is not a surprise that we would reach for our phones and Ipads when we want to connect with people.  Apps like Bumble BFF and MeetUp.com have become go-to sources to people seeking friendship.
The Good: I met my Best Friend Through an App.
Bumble t launched Bumble BFF where people can connect for platonic friendship. One success story is  tells of how several women connected and now do everything from 5k's to champagne tasting together. #SquadGoals indeed.  Now other apps are following suit, using algorithms and location to bring potential buddies together.
One thing that became apparent on many of these apps is you can only create platonic friendships with members of the same sex.
We get that this is a safety feature.
It seems such as shame that these apps perpetuate the view that the opposite sex is just for that…sex.  It rules out any meaningful friendships you could have had, that started out by meeting in person. 
Plus, how can you know who makes a good friend from a picture?
We find our friends in unlikely places and people. Only looking for people of the same gender, same age with similar interests would rule out the friendships we have.  That would seem a shame. Judging people on a short bio and a photo seems somewhat fickle and has an air of Mean Girls about it.
The Bad.  When Its Not just Friendship they Want 
Where there are people, there are also the creeps.
You only need to turn to Reddit, Trustpilot and SiteJabber to see the horror stories for yourselves.
One user on Trust Pilot tells of a MeetUp group that was advertised as a language group for expats. Instead of focusing on language, the organisor would creep on the girls.  Henri describes the organisor as offering free drinks to girls who would dance with him.
Of course it is not just women who are falling prey to unwanted advances.
A Reddit user tells of going to a writers group. He found himself  stalked on facebook by a group member who would constantly message him.  Whilst this may not be the worst tale of woe, it is disturbing behaviour and not what you would expect of someone seeking friendship.
How did this creep get their contact details?
Easy, when you connect via these platforms your social media is fair game to everyone in the group, including the organisors.
These groups, on MeetUp.com and similar, can be run by Anyone.
Let us repeat.
Anyone.
The Ugly.  The Best things in life are (Not) Free.
MeetUp advertises itself as free to join and to socialise.  Just download the Social App and get started.  Disturbingly, there are a surprising number of horror stories from people have been fleeced of their hard-earned cash.
Let us explain how this happens.
If you cannot find a group that caters to your needs it is very easy to start your own group.  Just name your group, write a description of who you want to meet and then…
What?  You have to pay $9.99 and $14.99 per month to run a group?!
A trend we see in reviews is that there is little support for organisers and delays in events appearing on the website have resulted in people feeling fleeced of their cash.   This is a real shame, as there are plenty of opportunities for people who love socialising and are great at organising events that sees them rewarded for their efforts.
Reddit is littered with stories from attendees who think they are going to a free event but then find themselves having to pay hidden costs or subjected to marketing spiel from those who are using MeetUp as a low cost way to network. .
Whilst there are good people running quality groups.
There will also be people who just want to take your money and run.
It can be difficult to tell which is which.
Hillary Buck  left a 1 star review for a MeetUp group called Travel Buddies which organises short and long haul trips abroad. Her review says it all.
These people paid to stay in Krakow.  The organiser did not deliver. They had to pay extra. Yet they  have absolutely no recourse?!  Disgraceful. Especially considering there are there are professional companies like Flashpack offering fully-insured singles holidays abroad.   
This is not an isolated incident either, we have first hand experience of a Social Circle member joining us after his MeetUP walking group left him stranded on Ben Nevis.  It was an unfortunate time to find that the leader had no first aid training, no insurance and little experience in leading these types of walks.
If you want to use social apps to meet new people who share similar interests; stay safe. Make sure you meet in public places. Let people where you are going and follow your instincts.  
Likewise, make sure any group activities are organised by a reputable organiser or company  If you are going on holidays or taking part in activities that involve risk – ask to see their insurance, their qualifications and check out other members testimonials before a cheap holiday costs you more than you bargained for.
What are your experiences of meeting friends on social media?