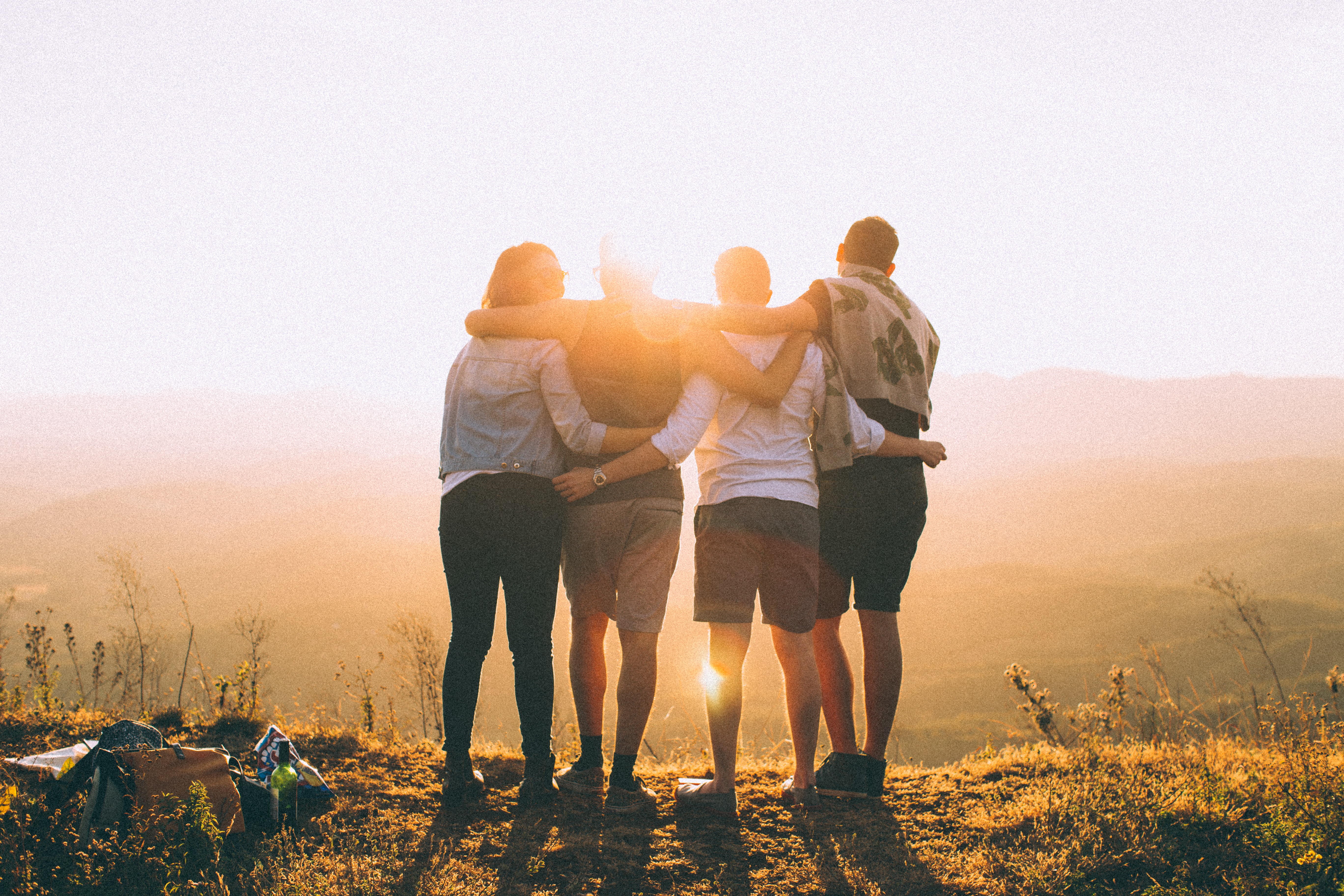 With Friendship Day behind us and conversations still taking place over mental health following #TimetoTalkDay, it got Social Circle HQ thinking about our friends and the wonderful ways they contribute to our lives. It's not just us being soppy though. Turns out scientists agree that good friends come with (health) benefits.
So friends are great, so why do I feel so lonely?
You would not be alone, a sense of isolation is increasing amongst adults as our friendship groups dissolve with every life change.  We move towns, change our jobs and relationships and spend what little downtime we have on social media.  It is no wonder we feel that life is all about work, or we focus on finding 'the one' when actually what we need is a  small quality network of friends.
'How can I find like-minded people?'. It is easy, choose an event that appeals to you and come meet wonderful like-minded people who are looking to expand their Social Circle in Manchester.
So here are 5 surprising reasons why it is important to get out there and make new friends. 
Increase your sense of belonging and purpose.
Whether it is our love of niche horror films, a particular football team or the fact we are a coffee snob, our unique qualities in the wrong environment can remind us of being the awkward kid at school.  Friends not only accept us for all we are, including our weird ways, but they often have the same quirks and interests.  So whether you are laughing over drinks at your latest dating nightmare, or cheering on your favourite team, your friends are with you as they are part of your tribe.
Boost your happiness and reduce your stress.
Despite the fact many of us like our own space, humans are sociable creatures and need human interaction.  Most of us lead stressful lives, whether we work or at home there is an overwhelming sense of competition which can be isolating at times. Having real-life friends gives your brain a much needed boost of happy hormones and instantly reduces your blood pressure and other signs of stress. In fact, good friendships lead to a longer healthier life overall.  
Improve your self-confidence and self-worth.
Good friends are there for the good times and will encourage our ambitions, even if it is with healthy dose of realism.  We can trust them not to put us down when we excitedly tell them about the promotion we have applied for, they will help you see all your wonderful qualities when you are nervous before a big night out and will show their pride when you speak up for yourself.  This sense of validation is integral to our self-esteem and overall happiness.
Help you cope with traumas, such as divorce, serious illness, job loss or the death of a loved one.
We have all been through our own version of hell at some point and whether or not you are in a relationship,  having your friends around you can give you hope and comfort in otherwise dark times. Whether it is the remarried divorcee who assures you that you will survive this breakup, or the friend who brings you a movie and takeaway when you are ill, it is the seemingly small gestures which have the biggest impact and make us look forward to the future.
Encourage you to change or avoid unhealthy lifestyle habits, such as excessive drinking or lack of exercise
Good friends are honest and are prepared to have difficult conversations with you in a loving way. Not to be confused with the idiot that points out that you have gained a few pounds by jabbing – literally- at your soft spots.  It means that they will question whether you can afford that luxury item when they can see the unopened credit card bills in the corner, they will invite you to join them for a walk in the countryside when you have been stuck on the sofa with a stale pizza all week .  Good friends care about you and will point out the things that will get in the way of your happiness, but likewise they will cheer you on when you make changes.
Do you have a friend who has all these wonderful qualities?  Do share your stories and tag them.