/images/uploadedHeaderImages/29.jpg
/images/uploadedHeaderImages/12.jpg
/images/uploadedHeaderImages/20.jpg
/images/uploadedHeaderImages/11.jpg
/images/uploadedHeaderImages/15.jpg
/images/uploadedHeaderImages/26.jpg
/images/uploadedHeaderImages/33.jpg
/images/uploadedHeaderImages/32.jpg
/images/uploadedHeaderImages/19.jpg
/images/uploadedHeaderImages/28.jpg
http://www.social-circle.co.uk/event-view.asp?id=9374&event=Fun-Laughter-%26-Party#.U-OtPW35F6M
http://www.social-circle.co.uk/free-trial-info.asp
http://www.social-circle.co.uk/join-manchester-social-group.asp
http://www.social-circle.co.uk/join-manchester-social-group.asp
http://www.social-circle.co.uk/event-view.asp?id=9378&event=Halloween-Monster-Mash-Mingle-Party#.U-oQNW35F6M
http://www.social-circle.co.uk/event-view.asp?id=9391&event=The-Best-Networking-Practice-for-HR-Professionals---With-Will-Kintish#.U-zt-235F6M
http://www.social-circle.co.uk/event-view.asp?id=8386&event=Christmas-Ball-BOOK-NOW-TO-SECURE!#.U-oQb235F6M
http://www.social-circle.co.uk/event-view.asp?id=9381&event=Legendary-Santa-Xmas-Pub-Crawl#.U-oQm235F6M
http://www.social-circle.co.uk/join-manchester-social-group.asp
http://www.social-circle.co.uk/join-manchester-social-group.asp
Meet Some New Manchester Friends - Video Testimonials

no
sign up
Enter your email to keep up to date and receive Social Circle special offers!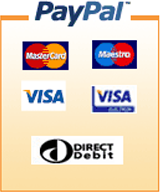 What I like most about
Social Circle
is the variety of social events. Sometimes I just like to chill out and meet new people, whilst at other times, I want to take part in something a little more active.
Social Circle
gives me the opportunity to be involved in a range of activities.
Mike, Cheshire.
Whats On In Manchester
If you want to know what's on in Manchester, take a look at our events page and you will see plenty of events specific to Manchester as well as a number of events we have organised at various venues within the city.
You are sure to find something to suit and more importantly, meet some like-minded people looking to have fun, just like you.
Whether it's going on a walking tour, visiting alocal museum, visiting a bar or a restaurant or something more active such as badminton and tennis,you won't be stuck for what to do in Manchester again.
Interested? How about a free trial?
Why not attend an event for FREE (no obligation) courtesy of us before you make the decison to sign up as a full member?
Simply fill in your details below for your one-off free trial: