/images/uploadedHeaderImages/39.jpg
/images/uploadedHeaderImages/15.jpg
/images/uploadedHeaderImages/22.jpg
/images/uploadedHeaderImages/12.jpg
/images/uploadedHeaderImages/17.jpg
/images/uploadedHeaderImages/27.jpg
/images/uploadedHeaderImages/35.jpg
/images/uploadedHeaderImages/34.jpg
/images/uploadedHeaderImages/19.jpg
/images/uploadedHeaderImages/31.jpg
http://www.social-circle.co.uk/join-manchester-social-group.asp
http://www.social-circle.co.uk/join-manchester-social-group.asp
http://www.social-circle.co.uk/join-manchester-social-group.asp
http://www.social-circle.co.uk/join-manchester-social-group.asp
http://www.social-circle.co.uk/join-manchester-social-group.asp
http://www.social-circle.co.uk/join-manchester-social-group.asp
http://www.social-circle.co.uk/event-view.asp?id=9888&event=Exciting-Dublin-Weekend---Enjoy-the-Craic%3A-Pub-Crawls%2C-Live-Bands%2C-Tours%2C-Guinness#.VJBr9W0-x6M
http://www.social-circle.co.uk/event-view.asp?id=9381&event=Legendary-Santa-Xmas-Pub-Crawl#.U-oQm235F6M
http://www.social-circle.co.uk/join-manchester-social-group.asp
http://www.social-circle.co.uk/join-manchester-social-group.asp
no
dont miss out on these great upcoming events...
Meet New People at our Fun and Active Manchester Events
Social Circle is the premier Manchester events company for both Manchester singles and couples. Do you have the energy and the desire to break the dull routine whilst making some new friends?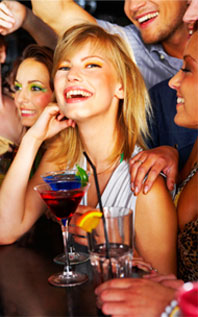 Social Circle has a unique outlook, we are a Manchester social group, bringing together like-minded people to make new Manchester friends through activities they enjoy. Whether it's socialising in exclusive bars or our legendary Pub Crawls, going out for meals at some fantastic Manchester restaurants, exciting weekends away, walking / fitness activities or great value holidays, Social Circle has it all.
If you like comedy, dancing, free cinema trips and trips to the theatre or if you want to Learn New Skills or like the idea of getting pampered for the day, Social Circle offers you the chance to experiece all of this in a safe, friendly environment, with other like minded poeple.
Are you new to the area? Your friends all partnered off and your social life dwindling? Or maybe you have promised yourself to try some more adventurous things and make some new Manchester friends.
We have a range of Manchester events with activities, adventure weekends away, and group holidays. So take a look at our calendar for fun and active things to do in Manchester by booking on an event that suits you and prepare to expand your social life.
Connect with like-minded Manchester singles and couples through fun local events with Social Circle membership.
what people say about manchester social network
I think Social Circle's done a fantastic job of gathering like-minded people and engaging them in some great Manchester social events. I don't know how else I would have made such great friends so for anyone in the same position as me, I can't recommend Social Circle highly enough.
Kevin, Sale
I recently moved to Didsbury from London and can safely say, I would have been lost without Social Circle. I knew very little about the area and didn't know anyone here at all. But from my very first Social Circle event, I made some new Manchester friends instantly and it has made my transition to a new area that much easier.
Leanne, Didsbury
The thing I like most about Social Circle is the variety of Manchester social events. Sometimes I just like to chill out and meet some new people, whilst at other times, I want to take part in something a little more active. Social Circle gives me the opportunity to be involved in a range of activities and there are always so many great events on the calendar.
Mike, City Centre
It's a real breath of fresh air. I've been living in South Manchester for four years and never have I made so many friends in Manchester as I have in the last year. There's always room to expand your social circle and it does what it says on the tin :)
Sue, Chorlton
I've seen Social Circle advertised in Didsbury for about a year now and only recently have I had the nerve to give it a try. I have to say, I've been wondering why I wasted so much time being apprehensive about it when I was made so welcome and so many were in the same boat as me. I just met some really nice, like-minded people and next week I'll be going to my first event. Thanks Social Circle for making it so easy for me.
Jane, Didsbury
I've made so many great friends at Social Circle that I just don't have time to see them all. My diary's pretty much booked up for the next three months, with seeing friends and Social Circle events, and it's a very pleasant change :)
Michelle, Northenden
I recently split up with my boyfriend and lost contacts with a lot of our mutual friends. Social Circle gave me the chance to start building up a whole new Manchester social network.
Natalie, Altrincham
In the space of a year, most of my Manchester friends seem to have suddenly found themselves in a relationship and my social life took a turn for the worse. I never would have thought about something like Social Circle before but I'm glad that I did. I've met lots of great people, both male and female and my social life is on the up again.
Jason, Levenshulme
I've just returned from a year's travelling and assumed that life would go on as normal but it seems my friends in Manchester are far busier than they were before I left. Thank God for Social Circle for adding a little spark. I don't think I could have coped with another Saturday night at home.
Paul, Didsbury
I was looking for a Manchester social network and through the wonders of Google, I found Social Circle. I was looking to meet new people but in a social rather than a dating format and this was just what I was looking for. Thanks!
Tony, Withington
Coasteering is one of many things I've been wanting to give a try for ages. The activity was high adrenalin and the scenery was magnificent, a perfect combination! It was also a great way to meet lots of new people. The most fun weekend I've had in a long time!
Keith, Stockport
Wine tasting in Manchester was a great experience. It was actually my friend who dragged me along as although I've always liked the odd glass of wine, a wine tasting night sounded far too formal for my liking. It wasn't like that at all though. It was a really fun night and everyone was up for a good time.
Sheila, Warrington
I have to say I've never really had anything beyond a mild curiosity when it comes to anything mystical. So when my friend suggested coming to the Psychic Night, I really only came for a bit of a laugh. But I was amazed at how accurate her readings were. And I had a great time too!
Dave, Macclesfield
I'd not been on a pub crawl in some time as they're a pain to organise and you just end up with everyone scattered all over the place. But this was really well organised and all of the usual hassles were left completely out of the equation. Now I'm looking forward to my next Manchester social event.
Pete, Sale
Go Ape is something I've been meaning to have a go at for some time but I've just never found that extra bit of motivation I needed to actually say "I'm going to do this". The opportunity to go along and meet some new Manchester friends at the same time gave me just that and it was every bit as fun as I expected it to be.
John, Bury
Whenever I go out to eat, it's usually the City Centre and always with the same two or three friends. But this was a great little restaurant in West Didsbury and with another twenty four people, who thankfully were a really friendly bunch of people, I had such a great time. I made some new friends in Manchester and I'm sure I'll be a restaurant connoisseur in no time!
Sue, Salford
I've been a member of walking groups before but I wanted to go on a walk with more of a social edge about it and get to know some new people. This is just what I'd been looking for and now I've finally found one I intend to stick with. Thanks Social Circle!
Jane, Heaton Mersey
The comedy nights are always great and I thoroughly recommend them. A couple of hours of laughter and a little wine and boogie. Perfect!
Suzi, City Centre
Ten Pin Bowling is something I used to do all the time but it's not always easy gathering a large enough group together to make it worthwhile. With this fantastic Manchester social network, that's already set in place and now I go along whenever I can. Meeting new people is also a plus so it's turned out even better.
Tony, East Didsbury
I've been looking for pole dancing lessons in Manchester on the internet but without much luck. So when I saw them advertsised on a Social Circle flyer, I called instantly and booked. As it happens, I had a great time and looking forward to the next one.
Sally, Fallowfield