/images/uploadedHeaderImages/25.jpg
/images/uploadedHeaderImages/12.jpg
/images/uploadedHeaderImages/19.jpg
/images/uploadedHeaderImages/10.jpg
/images/uploadedHeaderImages/14.jpg
/images/uploadedHeaderImages/23.jpg
/images/uploadedHeaderImages/29.jpg
/images/uploadedHeaderImages/27.jpg
/images/uploadedHeaderImages/18.jpg
/images/uploadedHeaderImages/26.jpg
http://www.social-circle.co.uk/event-view.asp?id=8693&event=The-Ultimate-VIP-Party#.U0AOmW0UMqM
http://www.social-circle.co.uk/free-trial-info.asp
http://www.social-circle.co.uk/event-view.asp?id=8494&event=Center-Parc-Weekend---Whinfell-Forest---3-nights%2C-4-day-stay#.UyMyFm3NUqM
http://www.social-circle.co.uk/event-view.asp?id=7798&event=All-Inclusive-B%2FH-Luxury-Edinburgh-Fringe-City-Break
http://www.social-circle.co.uk/event-view.asp?id=8079&event=All-Inc-Grassmere-Walking-Break---Early-Booking-Discount
http://www.social-circle.co.uk/event-view.asp?id=8095&event=The-Loch-Lomond-and-Trossachs-Weekend
http://www.social-circle.co.uk/event-view.asp?id=7794&event=All-Inc-Anglesey-Coastal-Activity-Weekend
http://www.social-circle.co.uk/event-view.asp?id=7799&event=Exciting-Dublin-Weekend---Enjoy-the-Craic%3A-Pub-Crawls%2C-Live-Bands%2C-Tours%2C-Guinness
http://www.social-circle.co.uk/event-view.asp?id=7829&event=Walking-holiday-in-Majorca
http://www.social-circle.co.uk/event-view.asp?id=7797&event=3-Peaks-Challenge-over-an-entire-weekend
Meet Some New Manchester Friends - Video Testimonials

no
sign up
Enter your email to keep up to date and receive Social Circle special offers!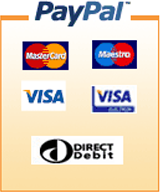 What I like most about
Social Circle
is the variety of social events. Sometimes I just like to chill out and meet new people, whilst at other times, I want to take part in something a little more active.
Social Circle
gives me the opportunity to be involved in a range of activities.
Mike, Cheshire.
Suggest an event
Can't find the perfect event for you? Tell us what you'd really love to do.
Please complete at least the fields marked with a () to suggest an event: