/images/uploadedHeaderImages/22.jpg
/images/uploadedHeaderImages/11.jpg
/images/uploadedHeaderImages/17.jpg
/images/uploadedHeaderImages/10.jpg
/images/uploadedHeaderImages/14.jpg
/images/uploadedHeaderImages/23.jpg
/images/uploadedHeaderImages/29.jpg
/images/uploadedHeaderImages/27.jpg
/images/uploadedHeaderImages/18.jpg
/images/uploadedHeaderImages/26.jpg
http://www.social-circle.co.uk/join-manchester-social-group.asp
http://www.social-circle.co.uk/event-view.asp?id=8132&event=Isle-of-Arran-Walking-Weekend
http://www.social-circle.co.uk/event-view.asp?id=8243&event=Overnight-Spa-Break--Indulgence-Spa-Break
http://www.social-circle.co.uk/event-view.asp?id=7798&event=All-Inclusive-B%2FH-Luxury-Edinburgh-Fringe-City-Break
http://www.social-circle.co.uk/event-view.asp?id=8079&event=All-Inc-Grassmere-Walking-Break---Early-Booking-Discount
http://www.social-circle.co.uk/event-view.asp?id=8095&event=The-Loch-Lomond-and-Trossachs-Weekend
http://www.social-circle.co.uk/event-view.asp?id=7794&event=All-Inc-Anglesey-Coastal-Activity-Weekend
http://www.social-circle.co.uk/event-view.asp?id=7799&event=Exciting-Dublin-Weekend---Enjoy-the-Craic%3A-Pub-Crawls%2C-Live-Bands%2C-Tours%2C-Guinness
http://www.social-circle.co.uk/event-view.asp?id=7829&event=Walking-holiday-in-Majorca
http://www.social-circle.co.uk/event-view.asp?id=7797&event=3-Peaks-Challenge-over-an-entire-weekend
Meet Some New Manchester Friends - Video Testimonials

no

sign up
Enter your email to keep up to date and receive Social Circle special offers!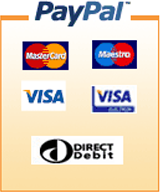 What I like most about
Social Circle
is the variety of social events. Sometimes I just like to chill out and meet new people, whilst at other times, I want to take part in something a little more active.
Social Circle
gives me the opportunity to be involved in a range of activities.
Mike, Cheshire.
Nightlife In Manchester
Nightlife in Manchester has a lot to offer, whether you're new to the city or area long-time fixtureto this vibrant and thriving city. The bars along Oxford Road are as diverse as they are popular andnearby Deansgate Locks offers some of the more trendier bars attracting the odd celebrity amongthe thousands of visitors who makes their way there every weekend. Deansgate itself sees familiarname such as The Slug and Lettuce and LaTasca. Printworks is where the main nightclubs can befound with venues such as Tiger Tiger and Paparazzi. And not forgetting The Northern Quarter withits array of offbeat venues such as Odd to more stylish venues as Bluu and Walrus.