/images/uploadedHeaderImages/30.jpg
/images/uploadedHeaderImages/13.jpg
/images/uploadedHeaderImages/21.jpg
/images/uploadedHeaderImages/12.jpg
/images/uploadedHeaderImages/16.jpg
/images/uploadedHeaderImages/27.jpg
/images/uploadedHeaderImages/34.jpg
/images/uploadedHeaderImages/32.jpg
/images/uploadedHeaderImages/19.jpg
/images/uploadedHeaderImages/29.jpg
http://www.social-circle.co.uk/join-manchester-social-group.asp
http://www.social-circle.co.uk/join-manchester-social-group.asp
http://www.social-circle.co.uk/join-manchester-social-group.asp
http://www.social-circle.co.uk/join-manchester-social-group.asp
http://www.social-circle.co.uk/event-view.asp?id=9378&event=Halloween-Monster-Mash-Mingle-Party#.U-oQNW35F6M
http://www.social-circle.co.uk/join-manchester-social-group.asp
http://www.social-circle.co.uk/event-view.asp?id=8386&event=Christmas-Ball-BOOK-NOW-TO-SECURE!#.U-oQb235F6M
http://www.social-circle.co.uk/event-view.asp?id=9381&event=Legendary-Santa-Xmas-Pub-Crawl#.U-oQm235F6M
http://www.social-circle.co.uk/join-manchester-social-group.asp
http://www.social-circle.co.uk/event-view.asp?id=9378&event=Halloween-Monster-Mash-Mingle-Party#.VCxAJW35F6M
Meet Some New Manchester Friends - Video Testimonials

no
sign up
Enter your email to keep up to date and receive Social Circle special offers!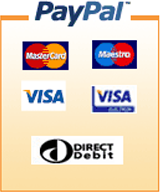 What I like most about
Social Circle
is the variety of social events. Sometimes I just like to chill out and meet new people, whilst at other times, I want to take part in something a little more active.
Social Circle
gives me the opportunity to be involved in a range of activities.
Mike, Cheshire.
Social Circle for Business
Social Circle expands into the business market.
Read rest of article...
Social Circle One Thousand Member VIP Party
Social Circle, Manchester's premier social and activity network, celebrate signing up its 1000th member with a Mingle City VIP Party in the urban chic atmosphere of Tribeca on Sackville Street.
Read rest of article...
Channel M Charity Interview
Here is a recent interview we did with Channel M following the Social Circle Three Peaks Challenge in conjunction with Bowel Cancer UK.
Channel M interview video
Read rest of article...
Salford Radio Interview
An interview we did with Salford City Radio just ahead of our first Social Networking Party at The Circle Club.
Salford Radio interview
Read rest of article...
Local Manchester Group Reach Great Heights
Social Circle Support Bowel Cancer UK
Members of Social Circle, a Manchester based social network, achieved their peak this July by completing the gruelling Three Peaks Challenge in a single weekend. The team of 12 were inspired to take part, not only because they would face one of the biggest challenges of their lifetimes, but due to the fact that they would be raising awareness of bowel cancer.
Read rest of article...
Social Circle team up with City Card
Social Circle team up with City Card for the most innovative and cost effective social event members' package ever seen in Manchester!!
As the recession is gripping us all with a 'white knuckle' fist, Steve Sutherland, Managing Director of Social Circle has just formed an alliance with City Card Manchester to boost the social life of all his member's by offering a 'dual' membership card now saving £100's off at theatres, restaurants, cinemas and shopping throughout Greater Manchester with the Social Circle 'double whammy' members discount package!!!
Read rest of article...
Face to Face Social Networking is Flying High
While the rest of the UK are cutting back, Manchester founded Social Circle are launching their first collection of holidays abroad.
The first trip of the year is a skiing holiday in Bulgaria at the end of February, and despite the announcement of an official recession, amazingly there is only 1 place remaining. The professional, active individuals across the northwest are not letting the economic slump hold them back!
Read rest of article...
Local meetings for people seeking friends
FINDING yourself in a strange city away from our family and friends, as many young professionals do when they come to Manchester, it's a struggle to build a new social circle.

But long office hours, working from home or on the road, young families and financial constraints means it's all too easy to neglect our social lives in favour of a nice cuppa and a night in front of our favourite soap.

Meeting new people is an exciting part of moving to a new place but, for women in particular, networking can present a number of safety challenges.
Ask any girl in the street for a horror story or two about nights ruined by drunken blokes chancing their arm and they're sure to have some.
Read rest of article...