/images/uploadedHeaderImages/30.jpg
/images/uploadedHeaderImages/13.jpg
/images/uploadedHeaderImages/21.jpg
/images/uploadedHeaderImages/12.jpg
/images/uploadedHeaderImages/16.jpg
/images/uploadedHeaderImages/27.jpg
/images/uploadedHeaderImages/34.jpg
/images/uploadedHeaderImages/32.jpg
/images/uploadedHeaderImages/19.jpg
/images/uploadedHeaderImages/29.jpg
http://www.social-circle.co.uk/join-manchester-social-group.asp
http://www.social-circle.co.uk/join-manchester-social-group.asp
http://www.social-circle.co.uk/join-manchester-social-group.asp
http://www.social-circle.co.uk/join-manchester-social-group.asp
http://www.social-circle.co.uk/event-view.asp?id=9378&event=Halloween-Monster-Mash-Mingle-Party#.U-oQNW35F6M
http://www.social-circle.co.uk/join-manchester-social-group.asp
http://www.social-circle.co.uk/event-view.asp?id=8386&event=Christmas-Ball-BOOK-NOW-TO-SECURE!#.U-oQb235F6M
http://www.social-circle.co.uk/event-view.asp?id=9381&event=Legendary-Santa-Xmas-Pub-Crawl#.U-oQm235F6M
http://www.social-circle.co.uk/join-manchester-social-group.asp
http://www.social-circle.co.uk/event-view.asp?id=9378&event=Halloween-Monster-Mash-Mingle-Party#.VCxAJW35F6M
Meet Some New Manchester Friends - Video Testimonials

no
sign up
Enter your email to keep up to date and receive Social Circle special offers!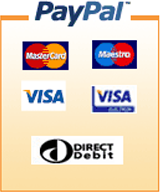 What I like most about
Social Circle
is the variety of social events. Sometimes I just like to chill out and meet new people, whilst at other times, I want to take part in something a little more active.
Social Circle
gives me the opportunity to be involved in a range of activities.
Mike, Cheshire.
Manchester Wine Tasting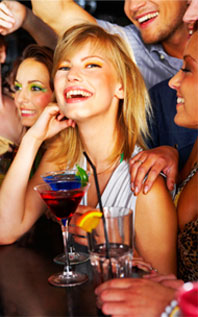 Manchester wine tasting nights offer a wine tasting experience with a social edge.
Our experienced wine consultant will provide a selection of both whites and reds while you get to know your fellow wine tasters and team up to take on the challenge against the opposing teams.
Although the emphasis is on social, you will have the opportunity of course to learn more about wine, receiving tasting notes, details on how the wine was made and the opportunity to learn which meals the wines will complement perfectly.
A relaxed atmosphere in a relaxed setting ensures the perfect environment for such an event.Whether you're on your own or with a group or friends or workmates, when you attend a winetasting night in Manchester, you'll see why this event remains one of the most popular on our calendar.
Interested? How about a free trial?
Why not attend an event for FREE (no obligation) courtesy of us before you make the decison to sign up as a full member?
Simply fill in your details below for your one-off free trial: