/images/uploadedHeaderImages/39.jpg
/images/uploadedHeaderImages/15.jpg
/images/uploadedHeaderImages/22.jpg
/images/uploadedHeaderImages/12.jpg
/images/uploadedHeaderImages/17.jpg
/images/uploadedHeaderImages/27.jpg
/images/uploadedHeaderImages/35.jpg
/images/uploadedHeaderImages/34.jpg
/images/uploadedHeaderImages/19.jpg
/images/uploadedHeaderImages/31.jpg
http://www.social-circle.co.uk/join-manchester-social-group.asp
http://www.social-circle.co.uk/join-manchester-social-group.asp
http://www.social-circle.co.uk/join-manchester-social-group.asp
http://www.social-circle.co.uk/join-manchester-social-group.asp
http://www.social-circle.co.uk/join-manchester-social-group.asp
http://www.social-circle.co.uk/join-manchester-social-group.asp
http://www.social-circle.co.uk/event-view.asp?id=9888&event=Exciting-Dublin-Weekend---Enjoy-the-Craic%3A-Pub-Crawls%2C-Live-Bands%2C-Tours%2C-Guinness#.VJBr9W0-x6M
http://www.social-circle.co.uk/event-view.asp?id=9381&event=Legendary-Santa-Xmas-Pub-Crawl#.U-oQm235F6M
http://www.social-circle.co.uk/join-manchester-social-group.asp
http://www.social-circle.co.uk/join-manchester-social-group.asp
no
dont miss out on these great upcoming events...
Manchester Social Network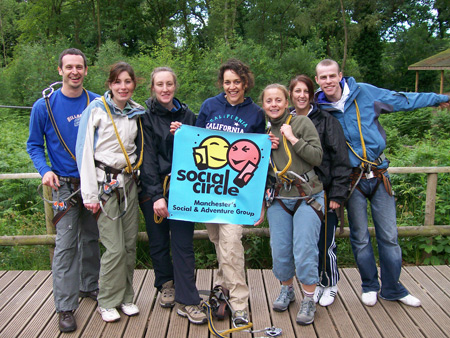 Manchester social networking is alive and well with a great city and some great people comingtogether for some socialising.In the age of Internet and the likes of Facebook in particular, it has become all to easy to sit backand relax over a few status updates rather than getting out there and meeting people.
So take a look at our gallery at some of our past events to give you an idea of what Manchester social networking is all about.Network with the people in your city instead if in cyberspace and open the doors to a whole newsocial life: sign up for a free event today!
Interested? How about a free trial?
Why not attend an event for FREE (no obligation) courtesy of us before you make the decison to sign up as a full member?
Simply fill in your details below for your one-off free trial: