/images/uploadedHeaderImages/30.jpg
/images/uploadedHeaderImages/13.jpg
/images/uploadedHeaderImages/21.jpg
/images/uploadedHeaderImages/12.jpg
/images/uploadedHeaderImages/16.jpg
/images/uploadedHeaderImages/27.jpg
/images/uploadedHeaderImages/34.jpg
/images/uploadedHeaderImages/32.jpg
/images/uploadedHeaderImages/19.jpg
/images/uploadedHeaderImages/29.jpg
http://www.social-circle.co.uk/join-manchester-social-group.asp
http://www.social-circle.co.uk/join-manchester-social-group.asp
http://www.social-circle.co.uk/join-manchester-social-group.asp
http://www.social-circle.co.uk/join-manchester-social-group.asp
http://www.social-circle.co.uk/event-view.asp?id=9378&event=Halloween-Monster-Mash-Mingle-Party#.U-oQNW35F6M
http://www.social-circle.co.uk/join-manchester-social-group.asp
http://www.social-circle.co.uk/event-view.asp?id=8386&event=Christmas-Ball-BOOK-NOW-TO-SECURE!#.U-oQb235F6M
http://www.social-circle.co.uk/event-view.asp?id=9381&event=Legendary-Santa-Xmas-Pub-Crawl#.U-oQm235F6M
http://www.social-circle.co.uk/join-manchester-social-group.asp
http://www.social-circle.co.uk/event-view.asp?id=9378&event=Halloween-Monster-Mash-Mingle-Party#.VCxAJW35F6M
Meet Some New Manchester Friends - Video Testimonials

no
sign up
Enter your email to keep up to date and receive Social Circle special offers!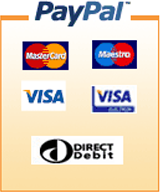 What I like most about
Social Circle
is the variety of social events. Sometimes I just like to chill out and meet new people, whilst at other times, I want to take part in something a little more active.
Social Circle
gives me the opportunity to be involved in a range of activities.
Mike, Cheshire.
Manchester Singles Have Their City On A String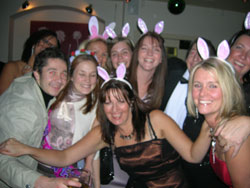 Manchester singles are looking for activities to make their life mire exciting and varied and luckily for them, Manchester is a city that provides a wealth of entertainment.
There are plenty of options for Manchester singles. Salsa is a popular activity with no partner needed and a great way to meet new people. The fine theatres, opera House, Palace Theatre and Lowry Centre provide night after night of top quality entertainment.
Of course, groups of Manchester singles need places to go and the city boasts some fine bars restaurants to mingle and enjoy many an evening of wining and dining.
Manchester singles can enjoy some of the fine attractions whether it be Saturday shopping at The Trafford Centre or a Sunday afternoon visiting Manchester Art Gallery.
Interested? How about a free trial?
Why not attend an event for FREE (no obligation) courtesy of us before you make the decison to sign up as a full member?
Simply fill in your details below for your one-off free trial: