/images/uploadedHeaderImages/39.jpg
/images/uploadedHeaderImages/15.jpg
/images/uploadedHeaderImages/22.jpg
/images/uploadedHeaderImages/12.jpg
/images/uploadedHeaderImages/17.jpg
/images/uploadedHeaderImages/27.jpg
/images/uploadedHeaderImages/35.jpg
/images/uploadedHeaderImages/34.jpg
/images/uploadedHeaderImages/19.jpg
/images/uploadedHeaderImages/31.jpg
http://www.social-circle.co.uk/join-manchester-social-group.asp
http://www.social-circle.co.uk/join-manchester-social-group.asp
http://www.social-circle.co.uk/join-manchester-social-group.asp
http://www.social-circle.co.uk/join-manchester-social-group.asp
http://www.social-circle.co.uk/join-manchester-social-group.asp
http://www.social-circle.co.uk/join-manchester-social-group.asp
http://www.social-circle.co.uk/event-view.asp?id=9888&event=Exciting-Dublin-Weekend---Enjoy-the-Craic%3A-Pub-Crawls%2C-Live-Bands%2C-Tours%2C-Guinness#.VJBr9W0-x6M
http://www.social-circle.co.uk/event-view.asp?id=9381&event=Legendary-Santa-Xmas-Pub-Crawl#.U-oQm235F6M
http://www.social-circle.co.uk/join-manchester-social-group.asp
http://www.social-circle.co.uk/join-manchester-social-group.asp
no
dont miss out on these great upcoming events...
The Manchester Online Crowd Are Cutting It With The Rest Of The World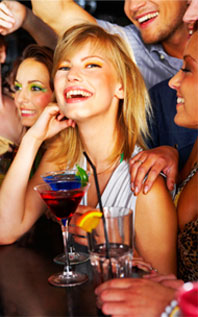 The Manchester online crowd are blogging and networking as well as the rest of them. Social Circle provides a platform for Manchester professionals to meet offline and make new friends through fun local events. So anyone from the Manchester online crowd who enjoy online networking have an option to network offline and make some new friends in Manchester.
So if you are part of the Manchester online scene then why not take a look at our calendar of events where I'm sure you'll find something to take your interest.
Facebook and Twitter have taken over our communication to a large degree so in this day and age, we need some encouragement to get out there and met people. Social networking certainly has its uses bit don't allow the Manchester online scene to take over your life.
Interested? How about a free trial?
Why not attend an event for FREE (no obligation) courtesy of us before you make the decison to sign up as a full member?
Simply fill in your details below for your one-off free trial: