/images/uploadedHeaderImages/30.jpg
/images/uploadedHeaderImages/13.jpg
/images/uploadedHeaderImages/21.jpg
/images/uploadedHeaderImages/12.jpg
/images/uploadedHeaderImages/16.jpg
/images/uploadedHeaderImages/27.jpg
/images/uploadedHeaderImages/34.jpg
/images/uploadedHeaderImages/32.jpg
/images/uploadedHeaderImages/19.jpg
/images/uploadedHeaderImages/29.jpg
http://www.social-circle.co.uk/join-manchester-social-group.asp
http://www.social-circle.co.uk/join-manchester-social-group.asp
http://www.social-circle.co.uk/join-manchester-social-group.asp
http://www.social-circle.co.uk/join-manchester-social-group.asp
http://www.social-circle.co.uk/event-view.asp?id=9378&event=Halloween-Monster-Mash-Mingle-Party#.U-oQNW35F6M
http://www.social-circle.co.uk/join-manchester-social-group.asp
http://www.social-circle.co.uk/event-view.asp?id=8386&event=Christmas-Ball-BOOK-NOW-TO-SECURE!#.U-oQb235F6M
http://www.social-circle.co.uk/event-view.asp?id=9381&event=Legendary-Santa-Xmas-Pub-Crawl#.U-oQm235F6M
http://www.social-circle.co.uk/join-manchester-social-group.asp
http://www.social-circle.co.uk/event-view.asp?id=9378&event=Halloween-Monster-Mash-Mingle-Party#.VCxAJW35F6M
Meet Some New Manchester Friends - Video Testimonials

no
sign up
Enter your email to keep up to date and receive Social Circle special offers!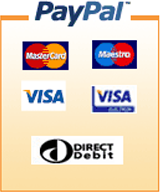 What I like most about
Social Circle
is the variety of social events. Sometimes I just like to chill out and meet new people, whilst at other times, I want to take part in something a little more active.
Social Circle
gives me the opportunity to be involved in a range of activities.
Mike, Cheshire.
Manchester Events Are What Keeps The Citys Heart Beating
Each year, Manchester Events gather more and more momentum and achieve a higher rank in notoriety. From Gay Pride to the Chinese New Year, it can never be said that Manchester events don't embrace the diverse range of cultures the city has adopted.
The Manchester Evening News Arena hosts some of the biggest music names in the music industry and a concert by one of the country's top performers is never too far away.
There are also many other kind of Manchester events such as the BUPA fun run and the Christie's midnight walk, Manchester never shying away from it's contribution to charity.
Of course, the Commonwealth Games were hosted here just a few short years ago and Business North West holds it's annual event here. So when it comes to events of huge proportions, the city of Manchester is definitely one to stand up and be counted.
Interested? How about a free trial?
Why not attend an event for FREE (no obligation) courtesy of us before you make the decison to sign up as a full member?
Simply fill in your details below for your one-off free trial: