/images/uploadedHeaderImages/19.jpg
/images/uploadedHeaderImages/9.jpg
/images/uploadedHeaderImages/15.jpg
/images/uploadedHeaderImages/8.jpg
/images/uploadedHeaderImages/12.jpg
/images/uploadedHeaderImages/21.jpg
/images/uploadedHeaderImages/23.jpg
/images/uploadedHeaderImages/25.jpg
/images/uploadedHeaderImages/18.jpg
/images/uploadedHeaderImages/24.jpg
http://www.social-circle.co.uk/event-view.asp?id=7938&event=7-Course-NYE-Meal-and-Party-at-The-Didsbury
http://www.social-circle.co.uk/join-manchester-social-group.asp
http://www.social-circle.co.uk/join-manchester-social-group.asp
http://www.social-circle.co.uk/event-view.asp?id=6514&event=LUXURY-SKI-BULGARIAN-HOLIDAY-%40-5*-HOTEL
http://www.social-circle.co.uk/join-manchester-social-group.asp
http://www.social-circle.co.uk/join-manchester-social-group.asp
http://www.social-circle.co.uk/join-manchester-social-group.asp
http://www.social-circle.co.uk/event-view.asp?id=7799&event=Exciting-Dublin-Weekend---Enjoy-the-Craic%3A-Pub-Crawls%2C-Live-Bands%2C-Tours%2C-Guinness
http://www.social-circle.co.uk/event-view.asp?id=7829&event=Walking-holiday-in-Majorca
http://www.social-circle.co.uk/event-view.asp?id=7793&event=ALL-INCLUSIVE-SNOWDONIA-WALKING-WEEKEND
Meet Some New Manchester Friends - Video Testimonials


sign up
Enter your email to keep up to date and receive Social Circle special offers!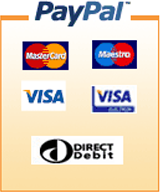 What I like most about
Social Circle
is the variety of social events. Sometimes I just like to chill out and meet new people, whilst at other times, I want to take part in something a little more active.
Social Circle
gives me the opportunity to be involved in a range of activities.
Mike, Cheshire.
Gallery - our past Manchester social events
Sometimes it's easier to show rather than tell, so to give you an idea of what our Manchester social events are like, browse through pictures of some of our past events. Many of these events repeat throughout the year so if any take your fancy, why not take a look at our calendar and see if you can spot any events in Manchester you'd like to try. Whether a social event or adventure weekend, there's sure to be something for you.