/images/uploadedHeaderImages/19.jpg
/images/uploadedHeaderImages/9.jpg
/images/uploadedHeaderImages/15.jpg
/images/uploadedHeaderImages/8.jpg
/images/uploadedHeaderImages/12.jpg
/images/uploadedHeaderImages/21.jpg
/images/uploadedHeaderImages/23.jpg
/images/uploadedHeaderImages/25.jpg
/images/uploadedHeaderImages/18.jpg
/images/uploadedHeaderImages/24.jpg
http://www.social-circle.co.uk/event-view.asp?id=7938&event=7-Course-NYE-Meal-and-Party-at-The-Didsbury
http://www.social-circle.co.uk/join-manchester-social-group.asp
http://www.social-circle.co.uk/join-manchester-social-group.asp
http://www.social-circle.co.uk/event-view.asp?id=6514&event=LUXURY-SKI-BULGARIAN-HOLIDAY-%40-5*-HOTEL
http://www.social-circle.co.uk/join-manchester-social-group.asp
http://www.social-circle.co.uk/join-manchester-social-group.asp
http://www.social-circle.co.uk/join-manchester-social-group.asp
http://www.social-circle.co.uk/event-view.asp?id=7799&event=Exciting-Dublin-Weekend---Enjoy-the-Craic%3A-Pub-Crawls%2C-Live-Bands%2C-Tours%2C-Guinness
http://www.social-circle.co.uk/event-view.asp?id=7829&event=Walking-holiday-in-Majorca
http://www.social-circle.co.uk/event-view.asp?id=7793&event=ALL-INCLUSIVE-SNOWDONIA-WALKING-WEEKEND
Meet Some New Manchester Friends - Video Testimonials


sign up
Enter your email to keep up to date and receive Social Circle special offers!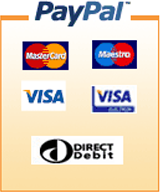 What I like most about
Social Circle
is the variety of social events. Sometimes I just like to chill out and meet new people, whilst at other times, I want to take part in something a little more active.
Social Circle
gives me the opportunity to be involved in a range of activities.
Mike, Cheshire.
Weekends Away - Adventure Weekends - Walking
Our Manchester adventure weekends away are a wonderful way of getting that much needed short break, whether it be a walking weekend in the Lakes or abseiling in Conway. They're a great opportunity to try something new or pick up an old hobby.
Either way they are great fun with a social aspect very much intertwined with your chosen activity. You will always have a host and where appropriate, qualified instructors.