/images/uploadedHeaderImages/19.jpg
/images/uploadedHeaderImages/9.jpg
/images/uploadedHeaderImages/15.jpg
/images/uploadedHeaderImages/8.jpg
/images/uploadedHeaderImages/12.jpg
/images/uploadedHeaderImages/21.jpg
/images/uploadedHeaderImages/23.jpg
/images/uploadedHeaderImages/25.jpg
/images/uploadedHeaderImages/18.jpg
/images/uploadedHeaderImages/24.jpg
http://www.social-circle.co.uk/event-view.asp?id=7938&event=7-Course-NYE-Meal-and-Party-at-The-Didsbury
http://www.social-circle.co.uk/join-manchester-social-group.asp
http://www.social-circle.co.uk/join-manchester-social-group.asp
http://www.social-circle.co.uk/event-view.asp?id=6514&event=LUXURY-SKI-BULGARIAN-HOLIDAY-%40-5*-HOTEL
http://www.social-circle.co.uk/join-manchester-social-group.asp
http://www.social-circle.co.uk/join-manchester-social-group.asp
http://www.social-circle.co.uk/join-manchester-social-group.asp
http://www.social-circle.co.uk/event-view.asp?id=7799&event=Exciting-Dublin-Weekend---Enjoy-the-Craic%3A-Pub-Crawls%2C-Live-Bands%2C-Tours%2C-Guinness
http://www.social-circle.co.uk/event-view.asp?id=7829&event=Walking-holiday-in-Majorca
http://www.social-circle.co.uk/event-view.asp?id=7793&event=ALL-INCLUSIVE-SNOWDONIA-WALKING-WEEKEND
Meet Some New Manchester Friends - Video Testimonials


sign up
Enter your email to keep up to date and receive Social Circle special offers!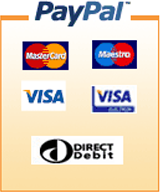 What I like most about
Social Circle
is the variety of social events. Sometimes I just like to chill out and meet new people, whilst at other times, I want to take part in something a little more active.
Social Circle
gives me the opportunity to be involved in a range of activities.
Mike, Cheshire.
Group Holidays - Walking Breaks - Activity Breaks
Our Manchester walking breaks and activities take place near and far. Explore the wonders of the UK or venture to the other side of the world. The choice is yours. We guarantee on your Manchester activity break or walking holiday that you will be looked after by one of our team every step of the way.
As with all Social Circle events, on a Manchester group holidays, you will meet like-minded people, socialise and have lots of fun.
Manchester group holidays