/images/uploadedHeaderImages/19.jpg
/images/uploadedHeaderImages/9.jpg
/images/uploadedHeaderImages/15.jpg
/images/uploadedHeaderImages/8.jpg
/images/uploadedHeaderImages/12.jpg
/images/uploadedHeaderImages/21.jpg
/images/uploadedHeaderImages/23.jpg
/images/uploadedHeaderImages/25.jpg
/images/uploadedHeaderImages/18.jpg
/images/uploadedHeaderImages/24.jpg
http://www.social-circle.co.uk/event-view.asp?id=7938&event=7-Course-NYE-Meal-and-Party-at-The-Didsbury
http://www.social-circle.co.uk/join-manchester-social-group.asp
http://www.social-circle.co.uk/join-manchester-social-group.asp
http://www.social-circle.co.uk/event-view.asp?id=6514&event=LUXURY-SKI-BULGARIAN-HOLIDAY-%40-5*-HOTEL
http://www.social-circle.co.uk/join-manchester-social-group.asp
http://www.social-circle.co.uk/join-manchester-social-group.asp
http://www.social-circle.co.uk/join-manchester-social-group.asp
http://www.social-circle.co.uk/event-view.asp?id=7799&event=Exciting-Dublin-Weekend---Enjoy-the-Craic%3A-Pub-Crawls%2C-Live-Bands%2C-Tours%2C-Guinness
http://www.social-circle.co.uk/event-view.asp?id=7829&event=Walking-holiday-in-Majorca
http://www.social-circle.co.uk/event-view.asp?id=7793&event=ALL-INCLUSIVE-SNOWDONIA-WALKING-WEEKEND
Meet Some New Manchester Friends - Video Testimonials


sign up
Enter your email to keep up to date and receive Social Circle special offers!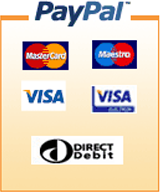 What I like most about
Social Circle
is the variety of social events. Sometimes I just like to chill out and meet new people, whilst at other times, I want to take part in something a little more active.
Social Circle
gives me the opportunity to be involved in a range of activities.
Mike, Cheshire.
Activities - Adventure Challenges - Walking Activities
Our Manchester adventure challenges and walking activities are an ideal way of picking up a hobby, a leisure pursuit or some exercise, while meeting people who have the same interests as you.
Social Circle provide you with the opportunity to get involved in Manchester walking activities or adventure challenges which you couldn't do alone, maybe you need particular skills, a partner or a team.
Manchester activities