/images/uploadedHeaderImages/30.jpg
/images/uploadedHeaderImages/13.jpg
/images/uploadedHeaderImages/21.jpg
/images/uploadedHeaderImages/12.jpg
/images/uploadedHeaderImages/16.jpg
/images/uploadedHeaderImages/27.jpg
/images/uploadedHeaderImages/34.jpg
/images/uploadedHeaderImages/32.jpg
/images/uploadedHeaderImages/19.jpg
/images/uploadedHeaderImages/29.jpg
http://www.social-circle.co.uk/join-manchester-social-group.asp
http://www.social-circle.co.uk/join-manchester-social-group.asp
http://www.social-circle.co.uk/join-manchester-social-group.asp
http://www.social-circle.co.uk/join-manchester-social-group.asp
http://www.social-circle.co.uk/event-view.asp?id=9378&event=Halloween-Monster-Mash-Mingle-Party#.U-oQNW35F6M
http://www.social-circle.co.uk/join-manchester-social-group.asp
http://www.social-circle.co.uk/event-view.asp?id=8386&event=Christmas-Ball-BOOK-NOW-TO-SECURE!#.U-oQb235F6M
http://www.social-circle.co.uk/event-view.asp?id=9381&event=Legendary-Santa-Xmas-Pub-Crawl#.U-oQm235F6M
http://www.social-circle.co.uk/join-manchester-social-group.asp
http://www.social-circle.co.uk/event-view.asp?id=9378&event=Halloween-Monster-Mash-Mingle-Party#.VCxAJW35F6M
Meet Some New Manchester Friends - Video Testimonials

no
STEVE WELCOMES YOU...
We are a social and activity group connecting like-minded people though fun local events, all organised for you.
You can access up to 100 activities including gym, social, weekends away and holidays.
So what are you waiting for?
Start meeting NEW people and try NEW things today.
JOIN SOCIAL CIRCLE NOW!

sign up
Enter your email to keep up to date and receive Social Circle special offers!


What I like most about
Social Circle
is the variety of social events. Sometimes I just like to chill out and meet new people, whilst at other times, I want to take part in something a little more active.
Social Circle
gives me the opportunity to be involved in a range of activities.
Mike, Cheshire.
Meet New People at our Fun and Active Manchester Events
Social Circle is the premier Manchester events company for both Manchester singles and couples. Do you have the energy and the desire to break the dull routine whilst making some new friends?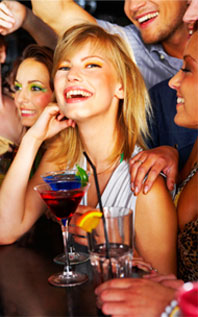 Social Circle has a unique outlook, we are a Manchester social group, bringing together like-minded people to make new Manchester friends through activities they enjoy. Whether it's socialising in exclusive bars or our legendary Pub Crawls, going out for meals at some fantastic Manchester restaurants, exciting weekends away, walking / fitness activities or great value holidays, Social Circle has it all.
If you like comedy, dancing, free cinema trips and trips to the theatre or if you want to Learn New Skills or like the idea of getting pampered for the day, Social Circle offers you the chance to experiece all of this in a safe, friendly environment, with other like minded poeple.
Are you new to the area? Your friends all partnered off and your social life dwindling? Or maybe you have promised yourself to try some more adventurous things and make some new Manchester friends.
We have a range of Manchester events with activities, adventure weekends away, and group holidays. So take a look at our calendar for fun and active things to do in Manchester by booking on an event that suits you and prepare to expand your social life.
Connect with like-minded Manchester singles and couples through fun local events with Social Circle membership.