/images/uploadedHeaderImages/39.jpg
/images/uploadedHeaderImages/15.jpg
/images/uploadedHeaderImages/22.jpg
/images/uploadedHeaderImages/12.jpg
/images/uploadedHeaderImages/17.jpg
/images/uploadedHeaderImages/27.jpg
/images/uploadedHeaderImages/35.jpg
/images/uploadedHeaderImages/34.jpg
/images/uploadedHeaderImages/19.jpg
/images/uploadedHeaderImages/31.jpg
http://www.social-circle.co.uk/join-manchester-social-group.asp
http://www.social-circle.co.uk/join-manchester-social-group.asp
http://www.social-circle.co.uk/join-manchester-social-group.asp
http://www.social-circle.co.uk/join-manchester-social-group.asp
http://www.social-circle.co.uk/join-manchester-social-group.asp
http://www.social-circle.co.uk/join-manchester-social-group.asp
http://www.social-circle.co.uk/event-view.asp?id=9888&event=Exciting-Dublin-Weekend---Enjoy-the-Craic%3A-Pub-Crawls%2C-Live-Bands%2C-Tours%2C-Guinness#.VJBr9W0-x6M
http://www.social-circle.co.uk/event-view.asp?id=9381&event=Legendary-Santa-Xmas-Pub-Crawl#.U-oQm235F6M
http://www.social-circle.co.uk/join-manchester-social-group.asp
http://www.social-circle.co.uk/join-manchester-social-group.asp
no
dont miss out on these great upcoming events...
Activities In Manchester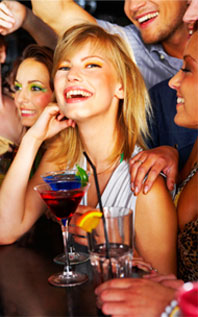 There is plenty of opportunity to get involved with activities in Manchester whether just for funwith ten pin bowling and indoor golf at The Trafford Centre to more challenging pursuits as indoorclimbing at Manchester Climbing centre or Ice Wall Climbing at Vertical Chill.
Venues such asManchester Aquatics Centre and the Velodrome also provide some wonderful sporting venues forswimmers and cyclists respectively.
An indoor ski slope at Chill Factore provides further fun for themore adventurous in mind.There are numerous walks and tours available also which not only gets you active but also providesa cultural and learning experience as you uncover many things you never knew about Manchester. They are also very social as you get to know your fellow walkers along the way.
Check out our calendar to see the exciting events on offer.
Sign up for a free event below!
Interested? How about a free trial?
Why not attend an event for FREE (no obligation) courtesy of us before you make the decison to sign up as a full member?
Simply fill in your details below for your one-off free trial: