/images/uploadedHeaderImages/39.jpg
/images/uploadedHeaderImages/15.jpg
/images/uploadedHeaderImages/22.jpg
/images/uploadedHeaderImages/12.jpg
/images/uploadedHeaderImages/17.jpg
/images/uploadedHeaderImages/27.jpg
/images/uploadedHeaderImages/35.jpg
/images/uploadedHeaderImages/34.jpg
/images/uploadedHeaderImages/19.jpg
/images/uploadedHeaderImages/31.jpg
http://www.social-circle.co.uk/join-manchester-social-group.asp
http://www.social-circle.co.uk/join-manchester-social-group.asp
http://www.social-circle.co.uk/join-manchester-social-group.asp
http://www.social-circle.co.uk/join-manchester-social-group.asp
http://www.social-circle.co.uk/join-manchester-social-group.asp
http://www.social-circle.co.uk/join-manchester-social-group.asp
http://www.social-circle.co.uk/event-view.asp?id=9888&event=Exciting-Dublin-Weekend---Enjoy-the-Craic%3A-Pub-Crawls%2C-Live-Bands%2C-Tours%2C-Guinness#.VJBr9W0-x6M
http://www.social-circle.co.uk/event-view.asp?id=9381&event=Legendary-Santa-Xmas-Pub-Crawl#.U-oQm235F6M
http://www.social-circle.co.uk/join-manchester-social-group.asp
http://www.social-circle.co.uk/join-manchester-social-group.asp
no

dont miss out on these great upcoming events...
What is our Manchester social group about?
Social Circle is the premier Manchester events company and was formed to bring together Manchester singles and couples who want to inject some fun into their lives and make new friends. There are no restrictions. If you would rather be out meeting new people or encountering new experiences than sat at home watching the box, then Social Circle is for you. We don't discriminate, no matter what your age or relationship status. So whether you're couples or singles in Manchester, we'd love to see you at any one of our Manchester events.
Where Do We Hold our Manchester Events?
Social Circle is a Manchester social group which started in Didsbury but also holds numerous events in the City Centre as well as other parts of Manchester. So there's always a chance to meet new Manchester friends, no matter if you live in Didsbury, Chorlton, or the city centre. Our calendar is always expanding with new and exciting things to do in Manchester being added constantly so ensure you keep up to date with upcoming Manchester events in your area by joining our mailing list (sign up to the righ of this page).
Fun and Active Things to Do in Manchester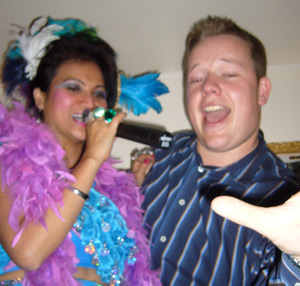 We have several Manchester social events with something to suit everyone, so you will get to meet new Manchester friends at the events which are right for you.
Wine Tasting
Pub Crawls
Bowling
Theatre
Christmas Balls
Monthly Meals
Whether it is a pub crawl, comedy night, or a wine tasting evening, you will always have the opportunity to make new friends in Manchester. And you will be met by a friendly bunch of friendly individuals and the evening's host, who will all help you to feel at home.
Live the life you talk about ...but never get around to.
manchester activities
The thing I like most about Social Circle is the variety of events. Sometimes I just like to chill out and meet some new friends in Manchester, whilst at other times, I want to take part in something a little more active. Social Circle gives me the opportunity to be involved in a range of adventure challenges and there are always so many great social events on the calendar.
Mike, Manchester City Centre
See more testimonials
Have you ever thought you would like to take up any one of our adventure challenges or walking activities but felt something was stopping you? Not sure where to start? No one to go with? Not sure whether you have the skills? Lack of motivation? Well, now it's all here in front of you.
Walking
Footbal
Spa
Salsa
Museum
Climbing
You want it? Social Circle has got it!
Seize the day, meet like-minded people, and break your dull routine with our action packed calendar. With our range of activities, in you'll never be short of activities to pursue.
weekends away
Coasteering is one of many things I've been wanting to give a try for ages. The activity was high adrenalin and the scenery was magnificent, a perfect combination! It was also a great way to meet lots of new Manchester friends. The most fun adventure weekend I've had in a long time!
Sarah, Didsbury
See more testimonials
You will always have a host and where appropriate qualified instructors. Car shares and pre arranged public transport are all designed to make each trip as enjoyable as possible, no matter where you live in Manchester. So whether it be a walking weekend ir a one of our adventure weekends, you will find them completely exhilarating and definitely sociable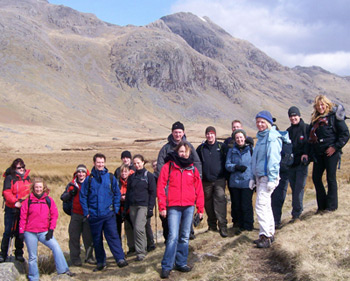 Walking
Rock Climbing
Mountain Scrambling
Multi Activity
Murder Mystery
manchester group holidays
Manchester has numerous activities to keep you busy. But, if you want to see some of the most beautiful sights and appreciate some of the of the most wonderful experiences our planet has to offer, look at the Manchester group holidays Social Circle have planned this year. You won't be disappointed.
Skiing
Barcelona
Nepal Adventure
Munich Beer Festival
Our ethos for Manchester group holidays is to give you something different from the norm, to give you opportunities which you might not otherwise be faced with. Go on, do something different, have a look at the adventure breaks and walking breaks we have in store for you. Get out and explore!
Social Circle pride themselves on their adventure weekends, offering you no excuses not to get involved in walking the three peaks, canoe camp, or a walking weekend. Get out of the city and do something you've never done before, pick up an old hobby, or maybe something you did once at school and make new friends in Manchester at the same time. If you've got the energy, we have the activity.
manchester business events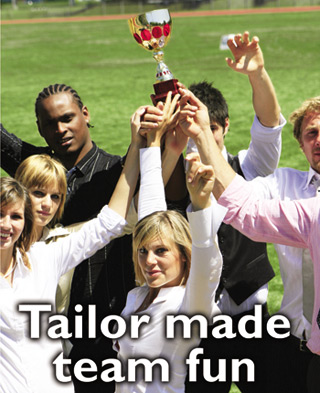 Because we are so good at bringing people together through events, we even run a Manchester businesses events service. We call it 'tailor made team fun'. If your Manchester team or organisation needs a business event in Manchester, visit our Manchester Business Events page.
Find out more about Manchester business events here.